Arsenal Resources is committed to a culture of respect, which includes being a responsible corporate steward of our communities. This is evident in our operational standards, our adherence to environmental best practices, and our commitment to employee safety.
It has been our ongoing mission to ensure that all who work for us return safely home each day. And it is a point of pride that to this day, no single person has been hurt on the job.
In addition to our proactive implementation of safer and more efficient technologies, we require that minimum pre-qualification criteria be met prior to beginning work, including:
A fully executed Master Service Agreement (MSA) with current certificates of insurance;
A Green Flag status through our third-party risk management service, Veriforce;
Participation of operational and HSE leaders in an HSE Induction Session.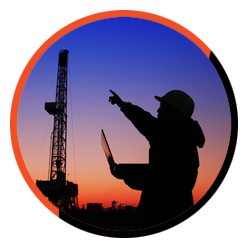 EXCELLENCE: Arsenal Resources has stayed on the leading edge of operational excellence and efficiency by hiring the best talent and maintaining close oversight of our business partners.