Our deep regional expertise in the Marcellus Basin gives us a unique advantage. Because we've made this region our strategic focus, we know the topographical complexities and understand the regulations as few operators do.
Armed with uncharacteristic insight and supported by innovative technology, we apply a tested, analytic approach to ensure the right decisions are confidently and consistently made.
Part of our integrated strategy is proximity to midstream infrastructure—water and pipelines. This ensures that our gas is sold into premium markets.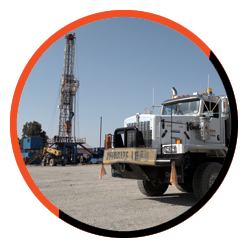 EXTENSIVE ACREAGE: The Marcellus Shale is the nation's largest gas field. Across Pennsylvania and northern West Virginia, Arsenal Resources has leased or acquired approximately 208,000 net acres.