At Arsenal Resources, we recognize that our employees are the singular factor that sets us apart from our peers. We seek individuals who embody our core values, strive in a fast-paced yet collaborative environment, and seize every opportunity to challenge the status quo. We empower our employees to have a voice and to grow within our entrepreneurial culture.
"It's amazing to be part of such an empowering organization!  From the very top of the company and all the way down, everyone is truly encouraged to own their processes and bring great ideas to the table."
Just a few of the many benefits of joining our Arsenal
Arsenal Resources is committed to providing an environment that helps our employees meet their professional and personal goals while leading healthy, balanced lives. We are proud to offer a comprehensive benefit package including the following:
Competitive wages with an annual bonus program
Generous Paid Time Off (PTO) policy
Flexible workweek schedules including option for 9/80 or half-day Fridays
Medical, Dental, and Vision Insurance
Flexible Spending Account
Dependent Care Account
401(k) Plan with Employer-Match
Disability Insurance – Short and Long Term
Company Paid Life Insurance (Basic Life and Accidental Death and Dismemberment)
Additional Voluntary Life Insurance for employee, spouse, and children
Employee Assistance Program
Team Building and Community Relations Events
"Working here has been the most fulfilling job I have had.  They see your strengths and value them and allow you to use them to succeed."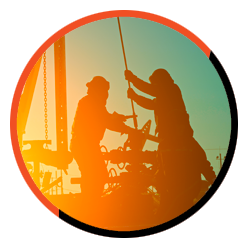 CULTURE: Arsenal's culture is one of mutual support and challenge where a healthy level of competition drives each department to achieve best in class results.